Magnetic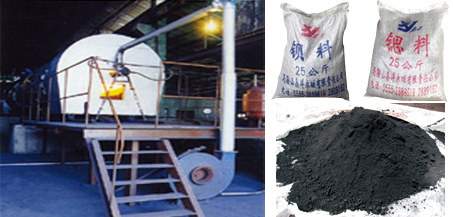 Xin Yang Company strontium barium ferrite magnetic material can burn
Trademark
Br
Hcb
Hcj
(BH)max
TYPE
Mt
Gs
KA/m
Koe
KA/m
Koe
KJ/m3
mGOe
BNY25
360-380
3.6-3.8
150-180
1.85-2.26
160-290
2.0-2.38
22.5-25
2.8-3.1
SMY28
380-440
3.8-4.4
180-200
2.26-2.5
190-220
2.38-2.76
25.0-30.0
3.1-3.8
SM30H-1
370-390
3.7-3.9
205-240
2.57-3.0
220-255
2.76-3.2
25.0-28.5
3.1-3.6
SM20H-2
400-440
4.0-4.4
220-240
2.3-2.5
230-250
2.9-3.15
31.0-34.0
3.8-4.2
SM30H-2
400-420
4.0-4.2
280-295
3.52-3.7
318-335
4.0-4.2
31.0-35.0
3.9-4.4
SM33
410-430
4.1-4.3
220-250
2.77-3.14
225-255
2.83-3.21
31.5-35
4.0-4.4
SM35
400-410
4.0-4.1
175-195
2.2-2.45
180-200
2.26-2.51
30.0-32.0
3.8-4.4

1.In case that the guanular material is purchased from our company,the particle should be dry ground to 3-5um at first,and then be wet ground in a sand grinding mill to less than 1um,and then be wet pressed.If the coarse ground powder is bought,it can be wet ground directly.
2.During pressing the moisture of slurry should be corctrolled between 32% to 37%,the pressure required is more than 4000/n/cm3 and the magnetic field density is more than 560ka/m.
Sintering temperature 1260℃,actual sintering temperature should be detined in accordance with the staus of the sintered sample pill.